With the rise in Digital technology, businesses are utilizing digital marketing methods to advertise their products, services, or brand. It includes optimizing websites and content for search engines to improve rankings and visibility on search engine result pages, running pay-per-click advertisements for targeted keywords to drive web traffic, and conversions, creating and sharing content on social media to gain new followers and interacting with existing followers.
With these digital marketing initiatives, Vidim Cyber assists businesses in connecting with their target market to boost brand recognition, improve website traffic, produce leads, and achieve a high return on investment.
Why do Businesses need Digital Marketing?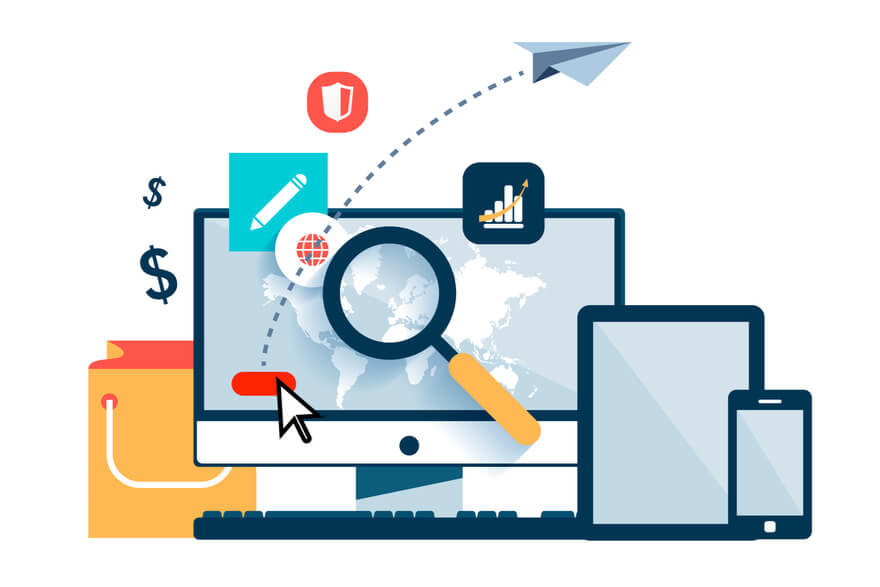 People are spending more time on digital platforms due to advancements in the Internet and mobile technologies. By establishing an online presence, digital marketing allows us to promote your company, products, or services to potential clients.
Pay-per-click advertisements on social media and search engine platforms allow businesses to precisely target audiences based on particular demographics, interests, behaviors, and locations. With this, we ensure that their marketing efforts are targeted at the right people at the right time.
Businesses collect data on a varity of metrics, including website traffic, conversions, click-through rates, and engagement, through results tracking tools like Analytics and Search Console. This information enables us to make data-driven decisions and optimize our marketing efforts.
Cyber Security
We break down the complexity of Cyber Security into a simple, proven and effective step-by-step process.
To safeguard your computer systems, networks, and digital data from unauthorized access, Vidim Cyber offers cyber security services. We take certain precautions and employ various tactics to guarantee the security of your digital data, uphold confidentiality, and make information available online. Security measures include using firewalls, antivirus software, intrusion detection and prevention systems, secure network configurations, and encryption techniques are crucial. We work to detect and evaluate potential threats to computer networks and systems along with their vulnerabilities.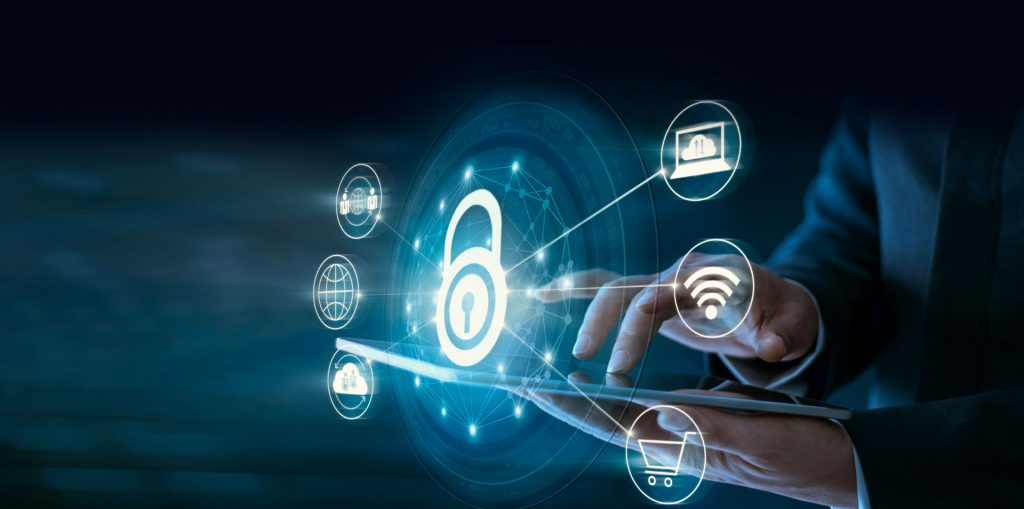 Need of Cybersecurity for Businesses
Protecting sensitive business data from unauthorized access, theft, or disclosure ensures customer and partner privacy and trust. By placing strong cybersecurity measures, the danger of financial losses brought on by cyber incidents is reduced. We protect the systems and networks so that companies can lessen the effects of cyber catastrophes and guarantee the efficiency of their operations.
Digital Strategies to Grow Faster
The first step is to locate your clients within the digital space. Search for the relevant customers and build connections to bring them to your website. Introduce your brands, products or Services to your targeted audience for the first time and create initial recognition. We use research to get specific with our targeting to strategically drive all the right traffic to you, via multiple powerful channels.
Your audience is in the decision-making stage, considering to make a purchase or taking specific action. Your messaging is moving towards stronger and more specific call to actions. We nurture those leads to make sure they keep on coming, so you can deliver an integrated customer experience. How? With marketing automation technologies and a keen eye for growth, so your strategy just gets better and better.
Now your target audience is aware of your brand, it's time to engage them to take further interest in your brand. Nurture and build a closer relationship, familiarity and affinity to your brand. We build a tailored digital strategy unique to your business and its goals. This is where we exceed your goals and overcome the challenges you're seeing. Analytics plays a key role here to study how the strategy is playing and optimize your campaign.
Your audience has taken action towards becoming customers or clients. Depending on your business model, this could be an online purchase, an enquiry form completion or arranging an appointment. We monitor the performance of your strategy using thorough data analysis and make smart tweaks along the way for continued improvement. Optimize your performance and keep those sales coming in hard.
Why Vidim Cyber?
Our team of Cyber Security and Digital Marketing professionals keeps businesses secured and flourish on online space.

Global Reach
Best Prices

Big Experience
Convenience

Team Strength