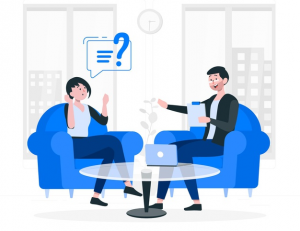 Cybercrime studies report that more than $600 billion, nearly one per cent of global GDP, is lost to cybercrimes each year. This is irrefutable evidence for the reality of cybercrimes happening in today's world. Therefore, the likelihood of anyone falling prey to these cybercrimes is statistically high. In the unfortunate event of suffering from cybercrime, it is in your best interest to seek professional advice and guidance to help you contain the damages and get into disaster recovery mode.
How Can Vidim Cyber's Cybercrime Consultancy Help You?
Vidim Cyber is an expert at handling cybercrime investigations and providing cybercrime consultancy. We assess the impact to your information assets and the depth of damage. Then we focus our attention to show you actionable possibilities for disaster containment, action route and future prevention.