E-mail Marketing IN MAURITIUS
Best practices of E-mail Marketing for your needs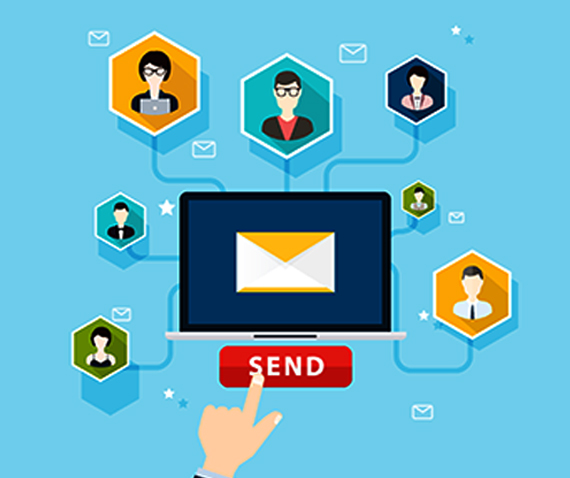 Email marketing is a digital marketing strategy that involves sending emails to individuals, subscribers, or for businesses to promote products, services, and information to build relationships. It is one of the methods used to communicate with audiences or customers, allowing business-related information to reach personally.
Businesses use email marketing as it is a cost-effective, direct, and personalized way to reach their target audience. It drives conversions and sales by providing offers and compelling content. Email marketing improves customer relationships, improve loyalty and repeat business.
In today's digital age, customers are indulged in messages as they prefer textual form over voice communication. Email Marketing is a highly effective tool for businesses to connect, engage, and drive meaningful interactions with their audience.
Expertise and experience
Vidim Cyber provides its expertise in delivering successful email campaigns, as the team has knowledge of industry best practices, and the latest trends and technologies.
Security and compliance
Email marketing involves handling sensitive customer data. We ensure to prioritize data security and follows industry-standards to protect customer information as Vidim Cyber has always stood for the clients safty
Customization and personalization
Effective email marketing requires personalized content and messages. Vidim Cyber offers customization options, and tools to create personalized emails that targets your audience.
Analytics and reporting
As a reliable email marketing partner, we provide analytics and performance reporting. Vidim Cyber offers insights into campaign performance, as these insights help to optimize future campaigns.
Custom Template Design and Development
We empower businesses by creating visually stunning and engaging email campaigns. Our team of experts create email templates for your brand, ensuring a consistent and professional look. With a focus on usability and responsiveness, we optimize templates for various devices, delivering the best experience to your subscribers.
Automation Management
Our email marketing automation management service takes the hassle out of your email campaigns. We simplify and automate the entire process from welcome emails to abandoned cart reminders, ensuring timely and personalized engagement and the separate with your audience.
eCommerce Email Marketing Services
For eCommerce Email Marketing Services, we create targeted email campaigns that drive conversions and boost sales. From abandoned cart recovery to product recommendations, our experts leverage customer data to deliver personalized messages that resonate with your audience.
Email Newsletters Services
Our team creates compelling content that resonates with your customers, delivers value and builds strong relationships. We create visually engaging magazines optimized for devices, ensuring a seamless reading experience. We help communicate your brand's engaging sites.
Boost Your Marketing Efforts to Full Potential by Email Campaigns for Business Growth. Reach, Engage, and Convert Your Target Audience with Results-Driven Email Marketing Solutions in Mauritius